Nigeria's herder-farmer conflict affects future of thousands of children
On a sweltering Tuesday afternoon in early September at the Gbajimba camp for internally displaced persons (IDPs) in central Nigeria's Benue state, thousands of women and men stood in a queue to receive food aid from the International Committee of the Red Cross. As dozens of young men draped in green reflective vests unload bags of rice and highly nutritious flour from two trucks, the queue dragged on. Soon, the camp bustled with people hauling bags of food aid to their rooms.
In one corner of the camp, 13-year-old Hyacienth Ternege played hide-and-seek with a small group of children. Their carefree laughter and chatter mixed with the cacophony of voices in the open, dusty field of the camp where families received food aid.
"We stopped going to school after the problem started getting worse and people were running away from our villages," Ternege says, referring to the vicious farmer-herder conflict that has forced hundreds of thousands of people to flee their homes. That same violence has pushed tens of thousands of children out of school.
Hyacienth Ternege, 13, wants to become a doctor, but he is worried that staying out of school might derail his ambition.
At the root of the deadly conflict is the competition for natural resources like water, farmland and grazing areas. In addition, Nigeria's population has snowballed over the past decades to more than 180 million, leading to the expansion of farmlands, human settlements and infrastructure all of which encroach on old migration routes.
Farmers often accuse herders, mostly from the Fulani ethnic group, of allowing their cows to destroy their crops. Herders, in turn, grumble over the loss of their livestock to militias as well as gangs from local communities who attack them, triggering blood-chilling reprisals.
Also known as Peul, Fulbe and Fula, Fulani cattle herders and the Tuareg people are the two largest pastoralist groups in Africa. The Fulanis roam with their livestock across the West African Sahel and Central Africa.
A young Fulani herder tends to herd of cattle in a village in northwestern Nigeria's Kaduna state.
The nine-year Boko Haram insurgency in the northeast region, as well as long spells of drought in the extreme north, have made fewer areas available for grazing, pushing the pastoral Fulani people southward in search of greener pasture and freshwater. Eleven states in the arid north, which account for about 35 percent of Nigeria's total land area, are grappling with dry seasons, deforestation and inappropriate agriculture.
However, this southward migration has pitted herders against settled farming communities, prompting deadly clashes and tit-for-tat killings.
Nigeria's Middle Belt region appears to be the hotbed of this crisis, with Benue, Plateau, Taraba and Nasarawa states recording far more bloodshed and destruction than Adamawa in the northeast and Enugu in the southeast.
A recent report from the Brussels-based International Crisis Group says that more than 1,300 died in the first half of this year due to the herder-farmer conflict, claiming six times more lives than the brutal Boko Haram insurgency in the northeast, which has displaced more than 2.1 million people. The report also says that the violence between herders and farmers has displaced at least 300,000 people and is now the West African nation's biggest security threat.
Benue state implemented a law banning open grazing in November 2017. The ban required everybody tending to livestock to keep them on ranches and provides for a five-year jail sentence for defaulters.
Benue state has seen far more fighting since a controversial law banning open grazing was implemented in November 2017, forcing herders to move their livestock to neighbouring states. Taraba and Ekiti states have similar laws, and more states are considering the same options following the seeming inability of the central government to address the bloody tussle.
The Benue state government estimate that some 102,000 children are out of school due to the conflict. For a country with about 10.5 million children out of school, the highest in the world, allowing more children to be deprived of education could be disastrous. In Plateau state, where these clashes have reportedly begun since 2002, officials say at least 750, 000 children are unable to attend school citing looming threat to security as a major factor.
Across the city of Makurdi – the Benue state capital – and nearby towns, huge billboards explaining the merits of the law tower over roadside stalls and farmlands. Red marks cancel out grazing options prohibited by the law while touting the law as a mechanism for peace.
A billboard in Makurdi, the capital city of central Nigeria's Benue state, touts the ban on open grazing as a solution to the crisis.
As of March this year, the Benue State Emergency Management Agency reported that 175,070 internally displaced persons are housed in nine camps across the state. Of this number, 80,450 children are like Ternege whose classrooms are being used as camps. Since the violence escalated late last year, schools in the affected areas were closed.
Ternege's father, his two wives and 12 children fled their village to Guma local government area following attacks blamed on ethnic Fulani herders in early January. In the immediate aftermath of the attacks, the Benue state government organised a mass burial for 72 dead people, prompting angry protests and anti-Fulani sentiments that rippled beyond the borders of Benue to other states in Nigeria.
Most people in the Gbajimba camp for internally displaced persons fled following deadly New Year attacks that led to the mass burial of 72 dead people.
Nigeria is evenly divided between Christians mainly in the south and Muslims in the north. The Fulanis are predominantly Muslim and most farming communities are Christians, so it is easy for the conflict to stoke ethnic and religious tensions. Nigeria's President Muhammadu Buhari, who is also from the Fulani ethnic group, has been accused of not doing much to address the crisis.
The central government, which proposes cattle ranching as a solution to the crisis, has deployed security forces to tackle the problem. It has set aside 179 billion naira ($493.33 million) as part of a 10-year National Livestock Plan under which nearly 100 ranches would be built in 10 states. In May, the government also approved 10 billion naira ($27.56 million) for the reconstruction of communities caught up in the violence.
Back in Gbajimba, the International Committee of the Red Cross, Médecins Sans Frontières, Catholic Diocese of Makurdi, the Benue state emergency agency and other local NGOs are providing support for around 24,019 people in the camp.
"It is very painful," Udah Enoch, the headteacher of a primary school near Guma local council, says of schools slowly turning to camps. "When schools have no children, what would teachers be doing there?"
Iember Tavershu,12, says she spends much of her time fetching firewood and water instead of going to school.
Enoch believes children affected by the conflict would have setbacks whenever they resume learning and might not make much progress even when teachers teach them in camps. Even when normalcy returns, he argues, enrolment rates would be "low" because some people have "completely" left their villages and might not return.
Though Ternege's smiles belie his inward feelings, he says, "(I) really miss going to school to learn and meet with my friends."
"Without our school there is nobody to teach me very well like my teachers in our village," the teenager adds.
By LINUS UNAH (TRT World)
368 total views, 3 views today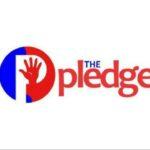 2023: Stop Impersonating Us, CAN Warns Politicians
The Christian Association of Nigeria (CAN) has dissociated itself from the unveiling of the vice presidential candidate of the All Progressives Congress (APC), Senator Kashim Shettima, saying those who were presented as church leaders are 'unknown clerics'.

CAN's General Secretary, Barrister Joseph Bade Daramola, gave the warning on Thursday in Abuja.

He expressed shock and disappointed about the desperation of some politicians who once "claimed Christians do not matter in governance and politics who went to hire some unknown bishops, pastors and priests to impersonate the leadership of CAN in their political meeting".

"This is totally unacceptable, reprehensible, unprecedented and ungodly. If they are saying Christians have no electoral values why impersonating them in their meetings?"

"We are throwing their principals and sponsors into the court of conscience. These actions of theirs have shown who they are to the public and what they are capable of doing to us all.

"We are asking political parties not to ignore religious sensibilities and sensibilities of the people especially in today's Nigeria when Christians are becoming endangered species daily. Our quest is within the constitutional requirements and ignoring it is akin to trampling on the Constitution especially the Federal Character Act," Daramola said.
2,204 total views, 2 views today
NCC To Auction 5G Spectrum 13th December, Sets Conditions

The Nigerian Communications Commission (NCC) has said all is set for the official auctioning of the 3.5 Gigahertz (3.5 GHz) spectrum for the deployment of Fifth Generation (5G) technology in Nigeria on December 13, 2021.

A statement signed by the commission's Director of Public Affairs, Dr. Ikechukwu Adinde, said it is adopting Ascending Clock Auction format, which is software-based, while a mock auction has been slated for December 10, 2021, as a precursor to the actual auction on December 13, 2021.

According to the statement, the Information Memorandum (IM) recently presented to the Commission at a stakeholder engagement forum provides information, conditions, obligations, financial implication, timelines and other necessary details on the planned 3.5Ghz spectrum auction.

''The IM also explains the rollout obligations of the would-be eventual winners of the spectrum licence auction, whose reserved price has been pegged at $197.4 million (N75 billion)," the statement said.

''The IM also states that only licensees, who make down payment of 10 per cent of the reserved bid price and with 100 per cent regulatory compliance would be allowed to participate in the auction while licensees with outstanding debts that have secured NCC's approval for a payment plan will be allowed to participate in the auction.''

The auction comes with a 10-year spectrum licence and a minimum requirement of an operational Universal Access Service Licence (UASL), but new entrants or licensees without a UASL will be required to obtain a UASL operational license to be qualified for the 5G licence.

The eventual licensees will have a rollout obligation plan spanning a period of 10 years, beginning from the date of award of the licence. Between the first and second year of the licence, the operators are expected to rollout service in, at least, one state in each geo-political zone.

From the third to fifth year, they are obligated to cover all the zones. Between six to 10 years, they should cover all the states in the country, according to guidelines set out in the IM.

Speaking on the planned roll out, Minister of Communications and Digital Economy, Prof. Isa Ali Ibrahim Pantami, said the Ministry has been working closely with the Commission to ensure that necessary spectrum resources needed for the deployment of 5G network in Nigeria to accelerate the nation's digital economy space is made available.

The Minister said the 3.5GHz is the most popular spectrum band used globally by regulators and operators for the deployment of 5G technology, and it seems the only band available in Nigeria for immediate use by operators.

On his part, he Executive Vice Chairman of NCC, Prof. Umar Garba Danbatta, listed the various steps diligently taken by the Commission that culminated in present status of the 5G deployment plan.

He also highlighted the potential benefits from investment in 5G deployment to potential operators and investors in the country.

According to him, "Nigeria has an estimated population of 214 million, with an average growth rate of 2.6% annually. Approximately 76.46 per cent of the population is under the age of 35. In line with these demographic changes, internet penetration grew from 3 per cent in 2004 to 73.82 per cent as at September, 2021, and broadband penetration increased from less than 10 per cent in 2015 to 40.01 per cent in September, 2021."

With the increase in mobile usage brought about by Fourth Generation (4G) technology and network performance, he said that 5G technology will leverage on this momentum, bringing substantial network improvements, including higher connection speed, mobility and capacity, as well as low-latency capabilities.

Meanwhile, the Association of Licensed Telecoms Operators of Nigeria (ALTON), among others, called on the government to continue to make the operating environment more conducive for the existing and prospective licensees in the telecom ecosystem, in order to enable Nigeria to fully harness and harvest the derivable benefits of mobile technology in the country.
4,380 total views, 2 views today
Sowore Condemns Attack On Home Of Joe Igbokwe
Human rights activist, Omoyele Sowore has condemned the attack on the residence of Joe Igbokwe, the Special Adviser on Drainage and Water Resources to the Lagos State Governor, Babajide Sanwo-Olu, in Nnewi, Anambra State.

"I totally and unequivocally condemn the attack on Joe Igbokwe family house on Nnewi by arsonists. Nothing should be done to silence Mr. Igbokwe in a democratic society," Sowore posted on Facebook.

Recall that the country home of the chieftain of the All Progressives Congress (APC) was on Sunday set on fire.

Igbokwe in a Facebook post accused members of the Indigenous People Of Biafra (IPOB) for the incident.

"IPOB invaded my house in Nnewi about now. I am sure they raised (sic) down my house giving the jerrycans of petrol being offloaded from their sienna via CCTV. To God be the glory I am still alive," Igbokwe posted on Sunday afternoon.

The APC chieftain also shared a video from the aftermath of the attack, with an accompanying caption that reads: "Here it is. My Home in Nnewi has been sacrificed. No life was lost. To God be the glory."

Hours after he posted the video, he deleted it from his Facebook page as well as the initial post.

Over the past weeks, unidentified gunmen have targeted known prominent names in the South-East.

Most of the attacks have been blamed on the members of IPOB, whose leader, Nnamdi Kanu, is in detention over charges of treason.

The IPOB leadership has, however, distanced its members from the attacks.
4,795 total views, 2 views today